Hawarden-Cherokee:
Rain in the late evening with tornado warnings and high wind warnings..a large sum of people were down in the residents' cellar for the evening ("This is just like the movies!")...All before the ride started!!
Cherokee-Rockwell City:
Humid all day..Free beer in Craig; Rain in evening
Rockwell City-Boone:
Thunderstorms.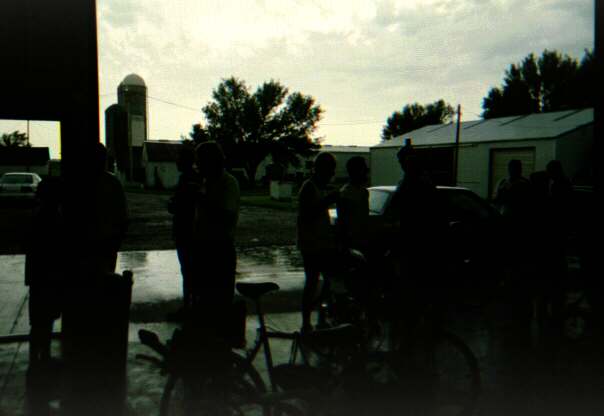 Rained in oustide of Gowry. Free Beer!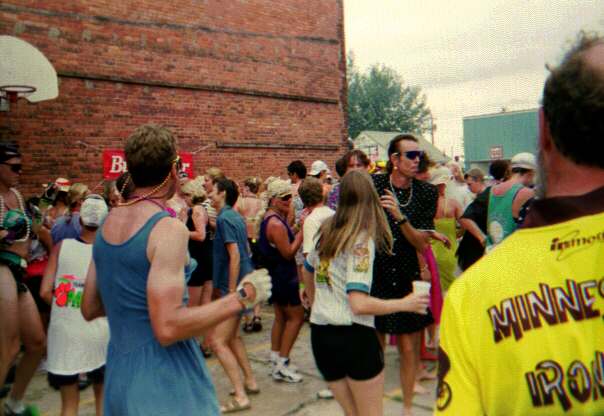 Pilot Mound had a spectacular wedding consisting of Ragbrai-ers and..Team DRAGbrai.
Waterslides and Outdoor showers. Storms that night.
Boone-Eldora:
rain in the morning...cold...ate food...sun came out...rode well....Came to Eldora and Used their Internet..Totally Amazing!!
Eldora-Cedar Falls:
More Free Beer, The Blue Band played, and Ben slept in his own bed and had warm showers.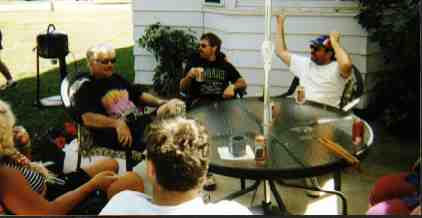 Cedar Falls-Monticello:
Free Food. The Warmest showers this week. Ben's friends came to visit. Big Earl's Girls manage to come back after a day of beer. Randy had fun as well.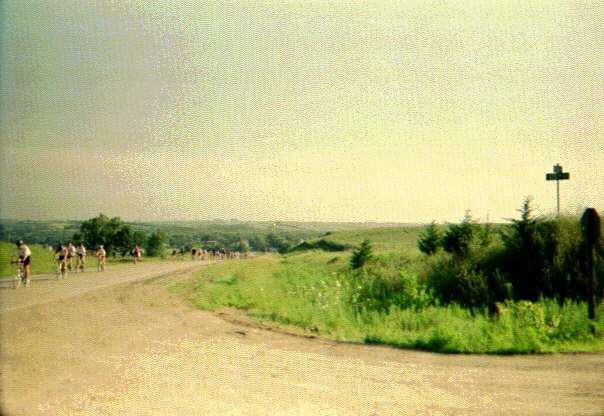 Monticello-Sabula:
full of hills and cool temprature. Kent collided with a car door right at the end of the ride, And a tired ride home on the bus.
| Home |