---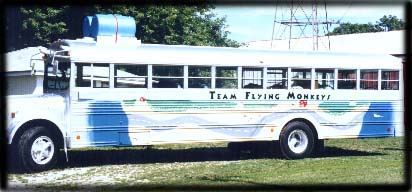 Wingis Apis(Team Flying Monkey) This decorative airbrushed vehilce is a combination of the surreal with an impressionist influence. With the rolling hills decorated on the bus, it resembles Grant Wood's American Realism paintings such as "Young Corn"
---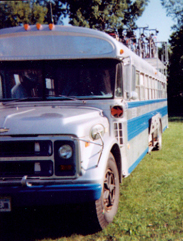 Lizard Rex (Team Lizard King) A sleek sliver machine edged with blue creates an horizontal illusion making the bus look longer as well as faster. An influence of the bullet trains of the 1930's.
---
Painus Annoyus (Team Mosquito) An exquisite bus, but hard to tell the medium or content with the patrons of this art in the way.
---
Epidermis Burnis (Team Skin) The bus present here, expresses the traditional "commercial art" theme, creating a strong logo that will carry over into the new millenium.
|Back|Home|Next|